Corporate Signs and Graphics in Austin
As one of the oldest and most well-known corporate branding and custom signage companies in Austin, TX, we have a wealth of experience helping businesses establish standout messaging. Rely on Hightech Hightech Signs offers comprehensive design, production, and installation for a wide range of signs—from LED signs, plastic signs to vehicle decals in Austin—we aim to improve your business with the right signage. Our expert Signs to promote your business with impressive and impactful signs and graphics in Austin.
designers and fabricators ensure you get the appropriate signs for your needs—whether you are a new or established business. We are dedicated to the mission of promoting your products and services, building brand recognition, and helping customers gravitate to your products and services.
Our cutting-edge signage has been used by a variety of businesses, including, architectural signs, retail stores, restaurants, office buildings, manufacturers, schools, jobsite signs, and many more. You can depend on our creative designers to produce unique signs to complement any style of business. The staff at our full-service sign company knows the importance of sending the right message. Our shop produces effective indoor and outdoor signs in Austin. We are known for our promptness and efficiency. Contact us today for easy and enjoyable service for any of the categories below.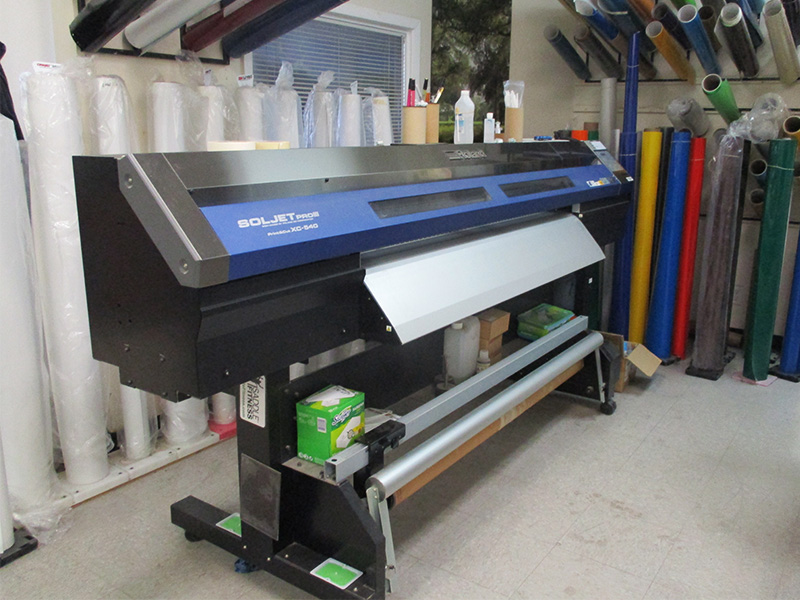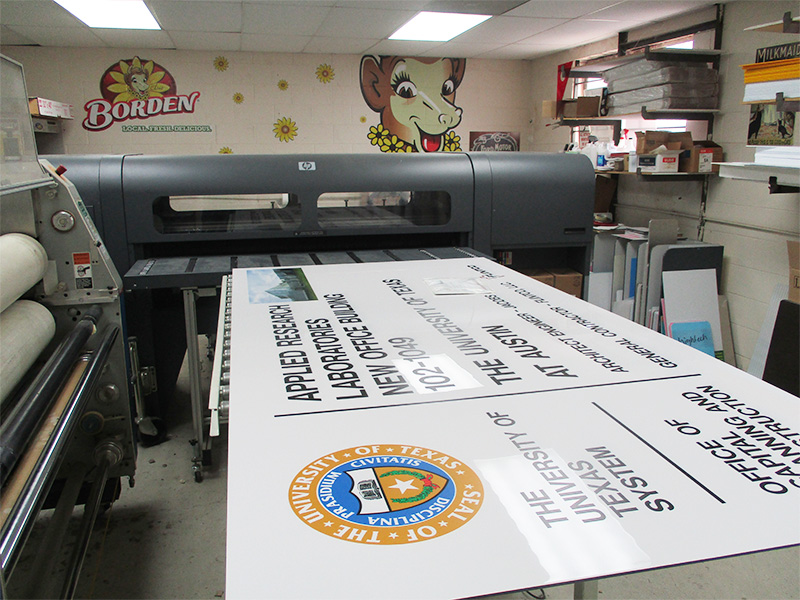 Hightech Signs is, equipped for all your signage needs; whatever that may be, we have the tools to get it done.
FLATBED PRINTER: 60″ HP Flatbed printer that can print anything from MDO wood panels to aluminum panels, the flatbed printer is our go-to printer for most of our projects.
ROLAND PRINTER: 54″ Roll-to-roll vinyl printer and cutter. Our go-to printer for wall/vehicle wraps and decals. We print mainly on 3M products such as IJ180.
GERBER PLOTTER: 48″ Plotter for cutting vinyl graphics. The Gerber is our go-to vinyl cutter when we need to cut vinyl graphics only; or draw out patterns for installation purposes.
CALL US (512) 832-0000
Using a range of materials from wood, metal, plastics and vinyl, Hightech signs can create the signage to fit your image at competitive prices. If our customers find the same products at lower prices Hightech Signs can often match or beat those lower prices. We want to help your business succeed.
Contact Us For A Free Quote